Air Travel Simplified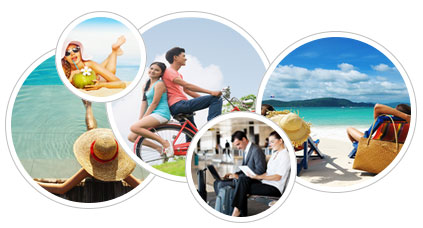 Fareshoppe is an online travel portal which provides travel services for both leisure and business traveller. Our company is aimed to help customers achieve the best travel experiences by giving them more control over their trip planning. We have created a unique place in the online travel sector by providing our customers with great value and wide choice along with secure and safe buying.
We offer our clients with the widest range of flights, hotels and vacation packages at highly competitive prices in the market. No matter whether you are looking for the best fare or the best route, our highly skilled and experienced staff will assist you find the deal of your choice. We also offer a host of other travel services such as travel insurance, car hire etc. Our company is designed to make your travel comfortable, easy and memorable. Being one of the leading consolidator of travel products, we provide reservation facility for thousands of hotels across the world. We also have special deals for the day where in you can get yourself the flight ticket on the airline of your choice.